Impact Truckload e-Learning
We are your partner for all Truckload e-learning services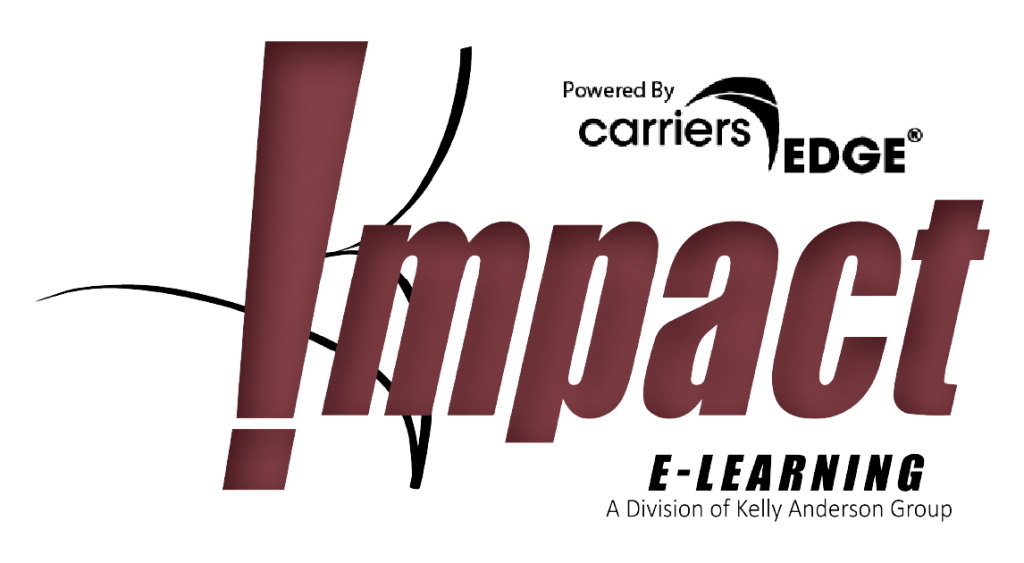 We offer the most complete e-Learning in the transportation industry – a full library of content, the ability to deploy it to any computer or mobile device, and a team of people to manage it all for you if needed.
WHY CHOOSE US
Our e-learning library and technology are the industry's best with wide and up-to-date content available on any device anywhere!

Professional development and imparting skills and knowledge is our specialty. It makes sense to help companies meet their wider learning and development needs.

We make a great team! We do not take over. We work with you and on your behalf to develop the right course assignments.
Choose whether to manage the program yourself or to let us manage it for you.
Our e-Learning is integrated with leading Vehicle Event Data Recorder (VEDR) providers to auto-assign corrective action modules after an event.
Impact e-Learning includes a Driver Recognition Program that motivates users to complete their assignments, implement what they've learned, and ultimately change their behavior to support a robust safety culture.
OUR ONLINE COURSES
The courses include interactive sections, instructional videos, check-point questions, and a final quiz.
The modules are available on computer desktops, tablets, or mobile apps.
We will train you on how to operate and navigate the CarriesEdge platform and Impact program.
We will also:
Upload custom content
Provide customer service 
Suggest Training based on Industry events/changes and the time of year.
Offers Driver Recognition Program 
All-inclusive, Hassle-Free Package! We will manage the whole platform for you, your drivers, and your company! 
We will:
Upload custom content
Provide customer service
Suggest Training based on Industry events/changes and the time of year.
Add and remove users
Add training assignments
Notifications/Reminders
Basic Reports
Offers Driver Recognition Program 
And More!
DRIVER RECOGNITION PROGRAM
Take a systematic approach to building and acknowledging your fleet's professional skills through our Driver Recognition Program! From the student to the million-mile driver, this program takes the driving professional through five levels of advanced development. Certificates, patches, and other recognition items are also available for each achieved level! Driver Recognition is now available to all e-Learning clients.
Start driving and recognizing professionalism today!
To Get Started on our e-Learning service, fill out the information below!
FREQUENTLY ASKED QUESTIONS (FAQs)
Q: Are my training records available later on?
A: Yes, you can always retrieve your training records at any time and we will provide them for you upon request.
Even after a driver is terminated, training information will always be available. 
Q: Do I have to sign a contract?
A: No, we issue a subscription agreement that can be terminated with a 30-day notice. We believe if we're not earning your business, we don't deserve to keep your business.