Safety Trainer Program

– For P&D Service Providers –
Impact's Safety Trainer Program Is Your Ultimate Resource For Qualification Certification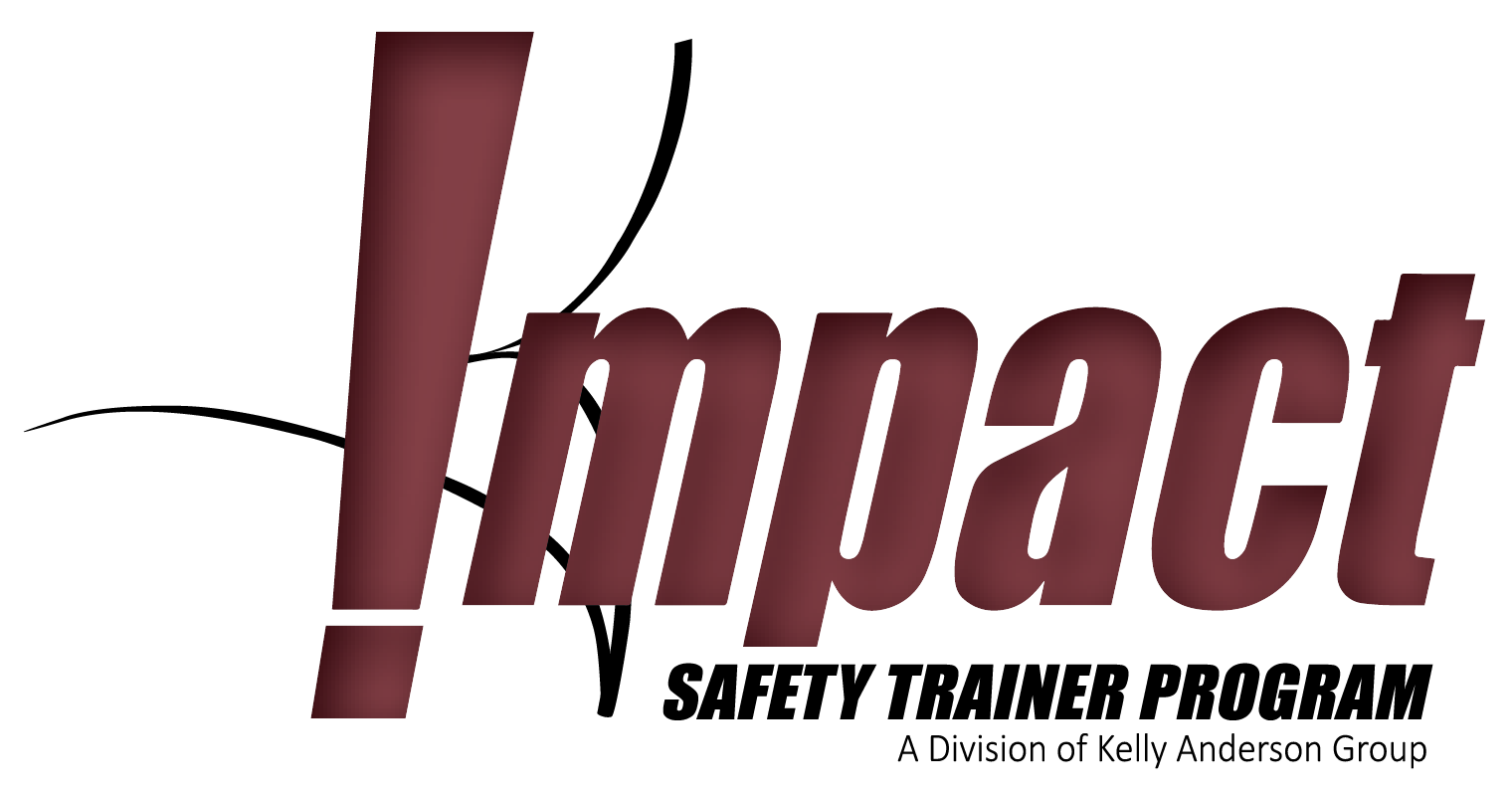 As an approved Qualification Certification vendor, we offer true-to-life Train-the-Trainer instruction in standard delivery vehicles. This course will ultimately improve your team's safety, efficiency, and profitability. 
WHY CHOOSE US
Our comprehensive courses consist of hands-on activities and an interactive classroom.
Outside of technical training, we also teach leadership, communication, and coaching.
Attendees are given all "turnkey" curriculum, instructions, and e-Learning tools needed to immediately start certifying drivers in Qualification Certification. The trainers do not have to create anything! Call to learn more!
AOs not seeking certification can attend a class for free to observe the process.
New Payment Plan – Register now, pay over time! (50% deposit with 4 equal payments)
Safety Trainer Replacement Program – If a certified trainer has left your company we can certify a replacement at
NO cost!

No matter who certified your previous Safety Trainer, Impact will train another person for your team!

How It Works:

It has to be

within

18 months

of the previous trainer's initial certification or recertification.

If over 18 months, Impact will certify your replacement for the "recertification fee" that you would have incurred at 24 months.

You must be or become an Impact e-Learning client. (Impact e-Learning is Powered by CarriersEdge)


Your team needs to maintain an 80% completion rate on our e-learning.

Provide requested eligibility info for the trainer who left.

Attend an Impact Safety Trainer Qualification class at no cost.*
*Travel expenses are not included. You must sign up for a pre-existing class or work with us to bring a new class to you (4 or more paid trainers required for a new class).
Free Trainer Replacement Application
CERTIFICATION PROCESS
This five-day course certifies trainers for the Qualification Certification of other drivers.
Attendees will be evaluated throughout the course on their ability to complete the required curriculum and communicate it effectively to others.
Upon passing, trainers will receive an Impact Final Mile Safety Trainer Certification and be qualified to immediately train and certify drivers!
Impact strives to be the gold standard for Qualification Certification. We are here to help you reduce injuries and accidents, improve your DOT compliance and save you thousands of dollars by reducing repair costs in your company. If these are the reasons why you want to become a Certified Impact Safety Trainer, please sign up below.
Registration Tips

Please verify your attendees meet the following required standards before registering: continuously assigned to provide services under agreements for no less than 12 months, no preventable DOT recordable accident within the last 12 months, and qualified to operate the largest CMV/CV for which training is provided.
Select a location on the map or search the list of locations. Change your view in the upper right corner above the map.
Click "Register" on the selected event you would like to attend.
Once registration and payment are received, you will be sent an email confirmation with your registration and event details.
To manage your reservation, create an account
during checkout.
Payment Information
To make a payment, you may enter your Credit Card or Debit Card info on the screen, log in to pay with PayPal, or call (417) 456-6380 for an alternate payment method. If using the Payment Plan, select the "Payment Plan Option" box and after submission, click "Set Up Safety Trainer Payment Plan."
No refunds. Please check that the attendee qualifies (criteria available in the Registration Tips section and on the FAQs sheet on MGB).
In the event of an attendee not keeping their spot in a class, we would be happy to reschedule for another class.
You will not receive a confirmation email until payment has been processed.
Request A New Location
Don't see a location near you on the map? Reach out to us to see if we can come to you! All you need is a minimum of 5 trainers in order to secure a new class. Click the button below and follow the prompts on the form.
Impact Safety Trainer Hub
Impact's Certified Safety Trainer Hub Is Your Ultimate Resource For Networking, Driver Management, & Support!
Once you have been certified through our Impact Safety Trainer Program, you will be provided a login to access our exclusive and helpful Hub.

Forum To Chat With Other Certified FedEx Safety Trainers

Driver Management

Digital & Printed Safety Handbooks For Trainers & Drivers Available For Purchase

Order Online Safety Training Classroom


Downloadable New Hire Forms
Attention Certified Trainers: Click the "Hub Login" button below to log into the Safety Trainer Hub for the Qualification Certification of your Drivers and to Update Driver Info!
Hear From Trainers Who Went Through Our Program!
I have already recommended the course to other trainers because it was such a good experience. They explained everything really well and targeted each type of learning. There was someone from every learning type in my class and they got through to each of us. The training program was just very personal.
I attended Impact's Safety Trainer class after my BC, whom I had previously sent through another provider's course, quit. Impact's course was amazing! It is quality instruction that provides real world knowledge, and it is so organized. I feel confident I know what to do and how to do it. No matter who you originally used for your Safety Trainer Certification, I highly recommend switching to Impact.
I have never seen a course so effectively presented. The instructor was amazing.
It was an awesome course, and I couldn't have asked for a better trainer. He made me want to do better with how I teach and treat my people. It was five stars for sure.
It was an excellent program that was presented very well. It was a completely positive experience and I would definitely recommend the course.
They took the course seriously and made sure that we knew all the information. I highly recommend any trainers go through Impact Solutions and take this course. It is so beneficial.
Top-notch instructors that provided a fun and exciting atmosphere that encouraged learning.
It was quick and efficient. The trainer was very helpful and answered all my questions.
It is an important course that every contractor should take.
The course was very informative and I learned a lot. I would recommend it, even if it wasn't required.
They made it fun. They were great people to work with, and the instructors couldn't have been any better. They did great, and it was a wonderful course.
The instructors made it easy to understand. I give them a 10 out of 10. It was very professional, and I learned a lot! I would definitely recommend this course.
The course was one of the best. Very professional and friendly instructor. It was great and I highly recommend it!
FREQUENTLY ASKED QUESTIONS (FAQs)
Q: What are the criteria a person must meet to be a Certified Trainer?
A: They must be DOT accident-free for a year and have one year of driving experience. For details, visit your My Ground Biz Account (MGBA).
Q: What are the available approaches for the Qualification Certification?
A. Approach One – Send a qualifying person to the five-day Safety Trainer Program to become a Certified Trainer.
B. Approach Two – Have an approved vendor, such as Impact's Safety Trainer Program, to certify all drivers directly.
C. Approach Three – Request a Certified Trainer from another Service Provider to certify all your drivers.
Q: What is the timeframe for completing Qualification Certification with all personnel?
A: Check your message center on MGBA for specific contract dates. Messages began going out as early as March 1. There are multiple dates to be aware of and not all staff must be trained at the same time.