Our Driver Finisher Program is your ultimate resource for truckload safety culture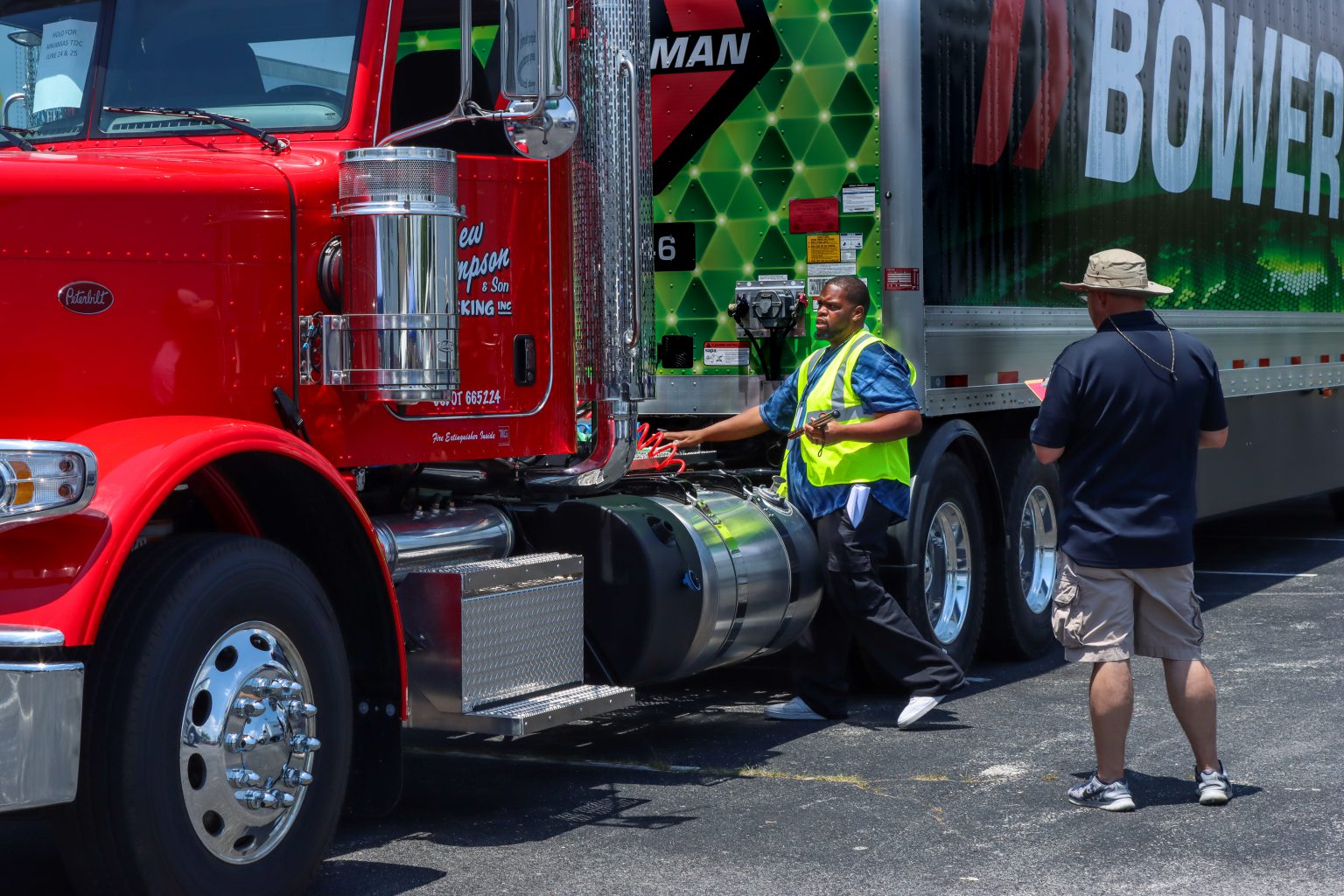 Our Driver Finisher Program provides industry-leading instructor training. From classroom instruction to interactive exercises, your fleet's instructors will have the skills necessary to develop and encourage a culture of safety.
WHY CHOOSE US
Our comprehensive courses consist of hands-on and interactive activities inside and outside the classroom.

Outside of technical training, we also focus on leadership, coaching, and communication.

We come to you!

Safety is our number one priority!
CERTIFICATION PROCESS
This three-day in-person course certifies trainers to coach and cultivate other drivers.

Attendees will be evaluated throughout the course on their participation, understanding of the material, and ability to communicate it effectively to others.

Feedback on both strengths and weaknesses will be provided to further grow each trainer.

Upon passing, each participant will receive a Driver Finisher Certification and will be qualified to immediately train drivers.
To Get Started, fill out the boxes below and we'll get back to you as soon as possible!
FREQUENTLY ASKED QUESTIONS (FAQs)
Q: What is the difference between the Driver Finisher Program and our Train-The-Trainer program?
A: Unlike our Safety Trainer Program, the Driver Finisher Program does not handle content related to P&D. The content covered is geared specifically toward Line-Haul companies and their equipment. It also further expands upon D.O.T. regulations, violations, and roadside inspections
Q: What is the minimum number of participants needed?
A: To optimize the experience, we suggest three students at the minimum.
Q: How regularly do you suggest offering the course?
A: The regular scheduling of the class depends on your trainer program. Some of our clients select different intervals.
reach out with the button below!